April 9, 2021
Thank you for joining us on Husky Giving Day!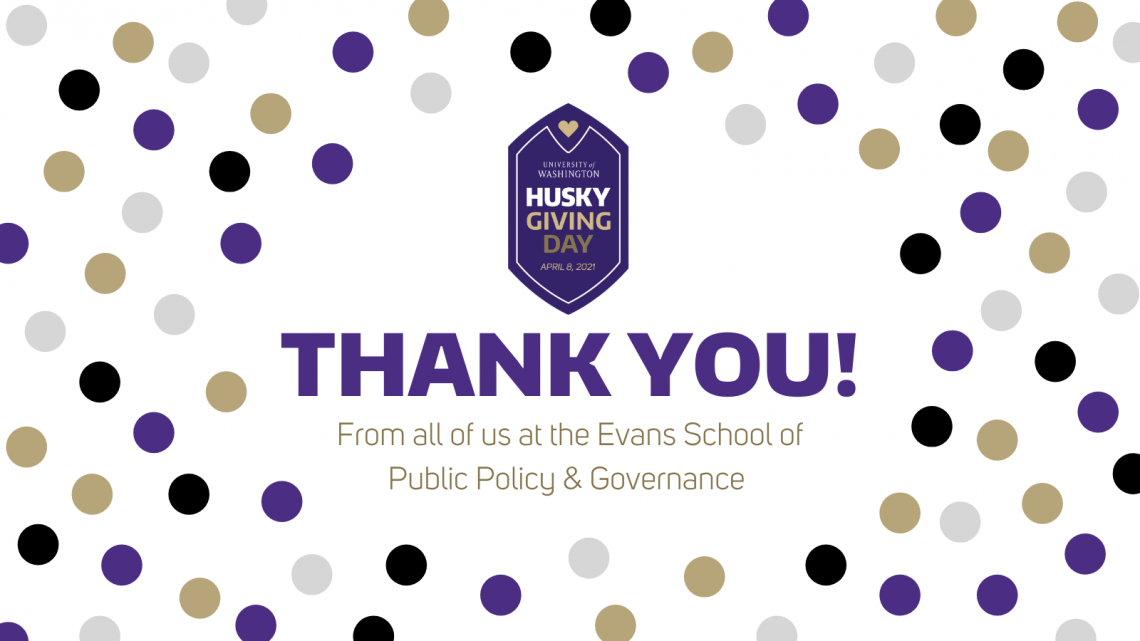 On Husky Giving Day, the Evans School community came together and demonstrated the power of collective action. Over the course of the day, more than 60 donors came together to invest nearly $25,000 in a new vision for public policy & governance – one that is committed to taking anti-racist action. These funds will enable the Evans School to take bold action and make new investments consistent with our School's new mission & vision.
We extend our sincere thank you to our advisory board, faculty, and staff members who made seed gifts to the new Anti-racism & Inclusion Fund and made our Husky Giving Day challenges possible. We also want to extend a special thank you to Robert White, EMPA '19, for his extraordinary efforts as a Husky Giving Day ambassador. Our success would not have been possible without each one of you. Thank you!