YOUR COMMUNITY, YOUR NETWORK
You serve the public good in invaluable ways and your alma mater is here to serve you.
The moment you graduate from the Evans School, you become life-long members of our community of professionals who share a deep passion for the public good. Bringing passion, innovation, and rigor to all you do, you and 4,000+ fellow alumni have strengthened communities world-wide. Explore this page to continue your engagement with the Evans School, your cohort, and your Evans alumni network.
Alumni News
Your work inspires us – our faculty, students and staff have great pride in Evans alumni. We'd like to learn more about you and your tremendous contributions to the public good, so we can share your story as we connect, learn and reflect.
Tom Uniack, MPA '02 – Distinguished Alumni Award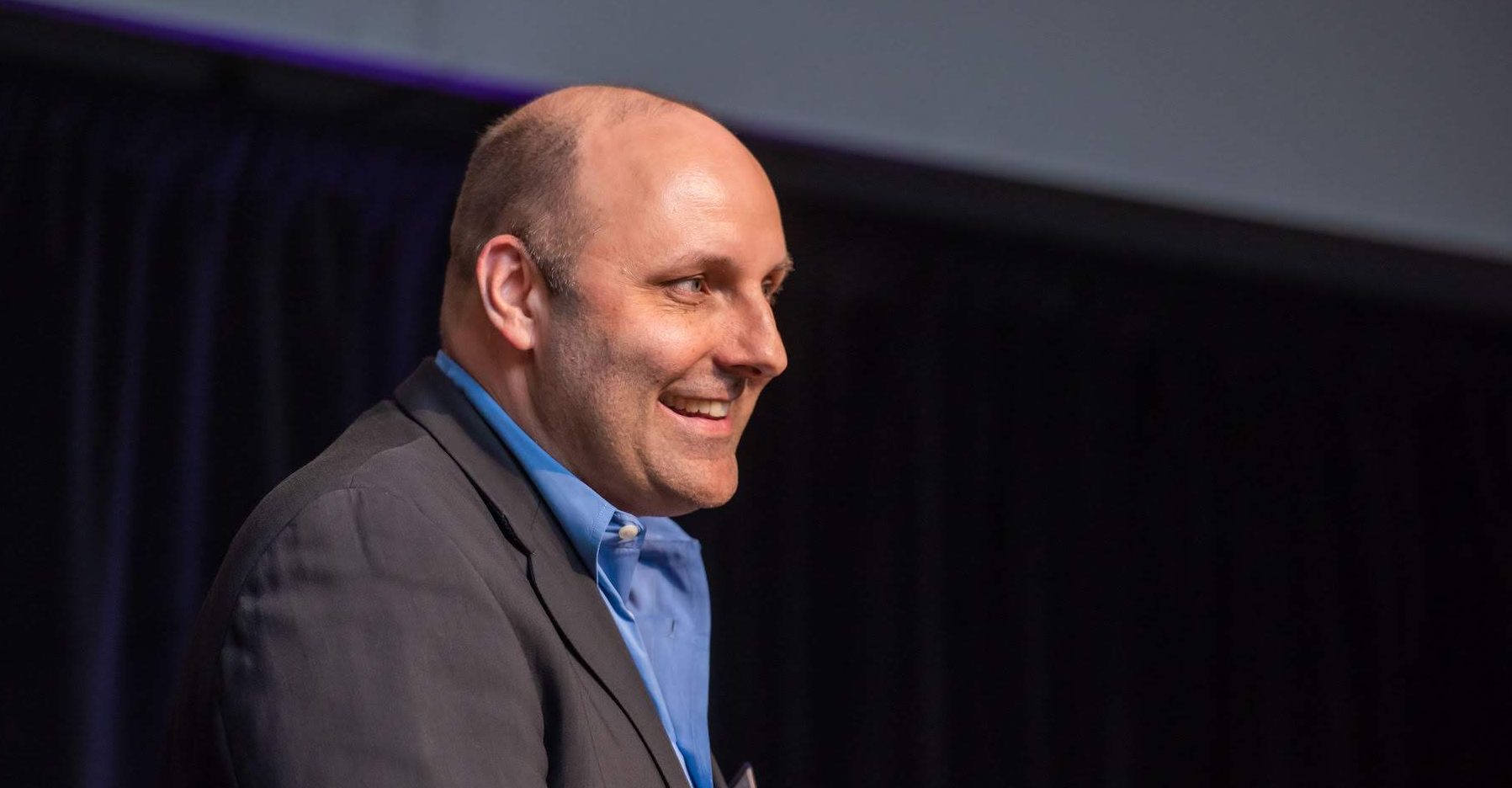 Tom is the Executive Director of Washington Wild, a statewide organization that works to permanently preserve and protect wild lands and rivers across our state. Tom has led numerous campaigns that have resulted in permanent protection for wilderness areas and wild and scenic rivers in Washington.
Erin Hatheway, MPA '13 – Young Alumni Award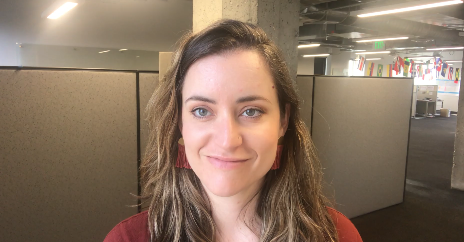 Erin is the Deputy Director of A Way Home Washington, an innovative public-private partnership to end youth and young adult homelessness in Washington State. Using data-informed and equity-driven practices – with a special focus on eliminating the disproportionate experience of homelessness among youth of color and those who identify as LGBTQ – A Way Home Washington has an ambitious plan for Washington to be the first state in the country to not just manage youth homelessness, but to prevent and to end it, once and for all.
Anthony Shoecraft, MPA '09 – Young Alumni Award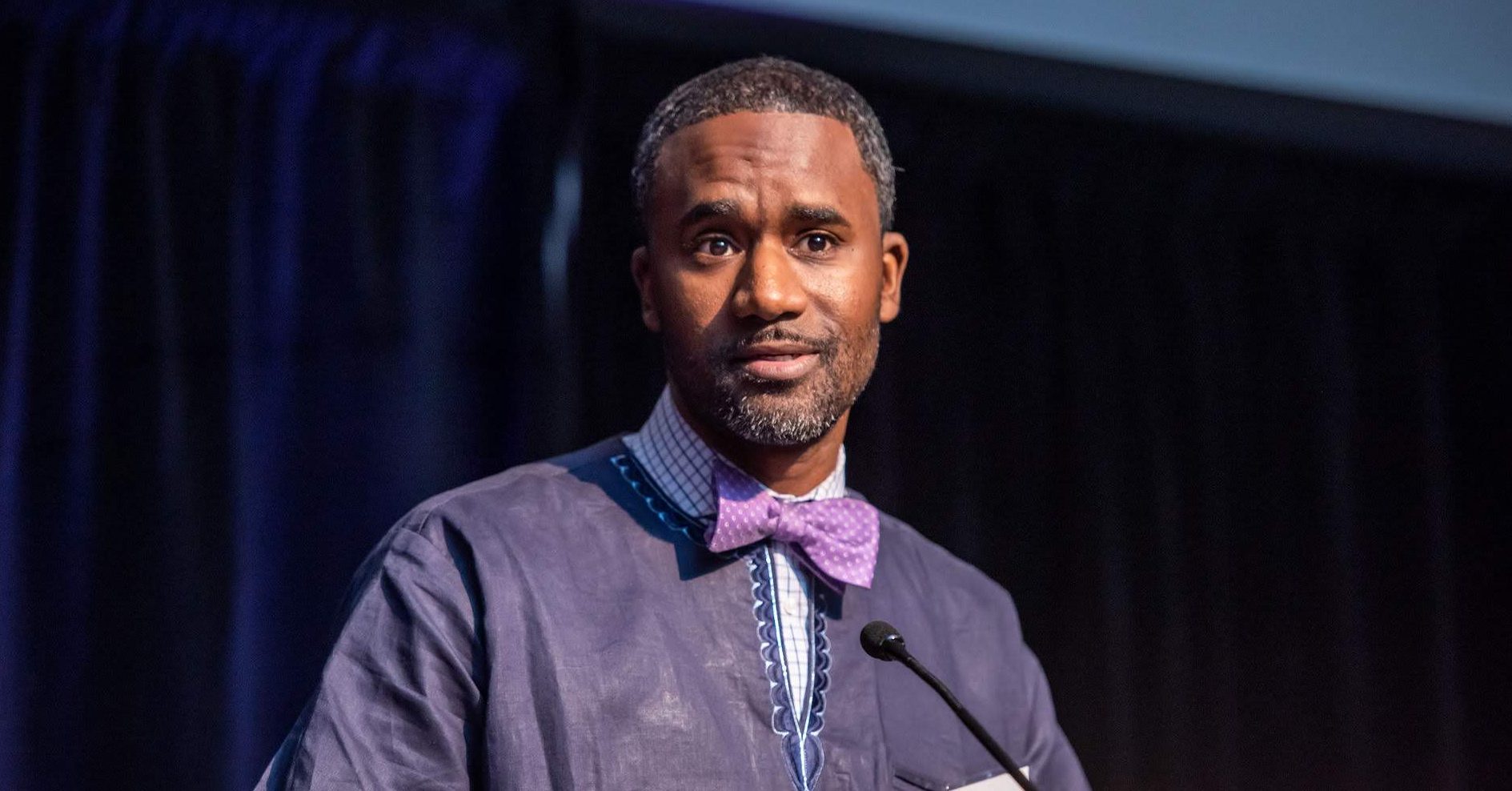 Anthony serves as the City of Seattle as Special Advisor to the Mayor on Black Male Achievement. In his professional role and as a community leader, he has led critical efforts to establish and implement systems to offer better and more inclusive support to young black men to improve life outcomes and help them reach their full potential.
Please note: the biographies below were last updated in October 2019
Distinguished Alumni Award Recipients
2019 – Tom Uniack, MPA '02
2017 – The Honorable Christine Rolfes, MPA '91
2016 – Bob Flowers, MPA '68
2015 – The Honorable Sally Clark, MPA '04
2014 – Dr. Constance Rice, MPA '70
2013 – The Honorable Scott White, MPA '01, awarded posthumously
2012 – Richard Zais, MPA '73
2011 – Rear Admiral William Center, MPA '78
2010 – General Peter W. Chiarelli, MPA '80
2008 – Maureen Rhea, MPA '99
2006 – Harry Pryde, MPA '57
1996 – Chuck Collins, MPA '70
1994 – Virginia Anderson, MPA '75
1992 – Randall Hardy, MPA '72
1991 – The Honorable Norman Rice, MPA '74
Young Alumni Award Recipients
2019 – Anthony Shoecraft, MPA '09
2019 – Erin Hatheway, MPA '13
2017 – Adam Lincoln, MPA '10
2016 – Bethanne Barnes, MPA '09
2015 – Sarah Reyneveld, MPA '08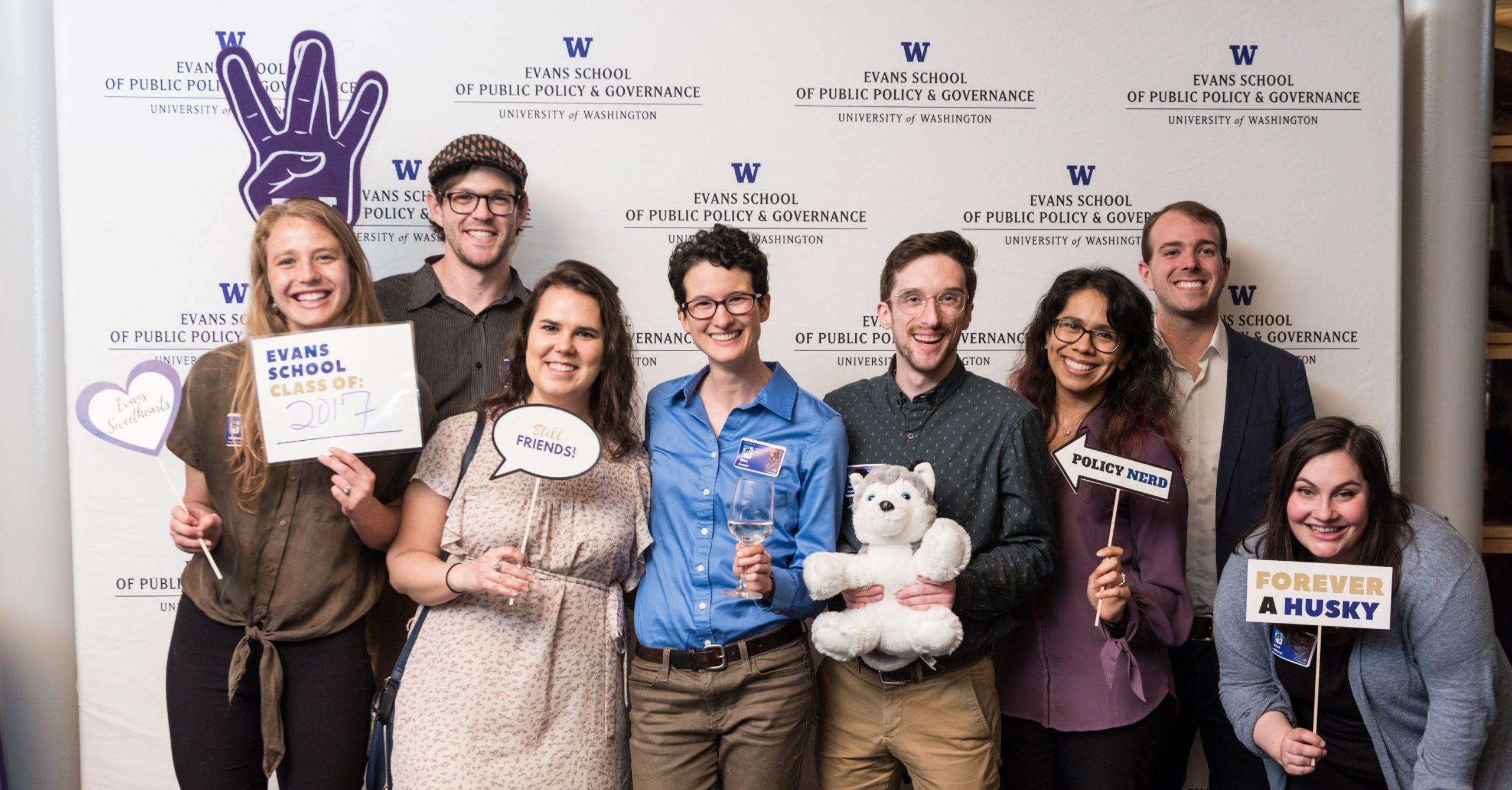 Connect with Students
Connect with students at a variety of different events, including career fairs, orientation, alumni panels, or through networking events. Email evansalum@uw.edu or call 206.543.3958 for more information.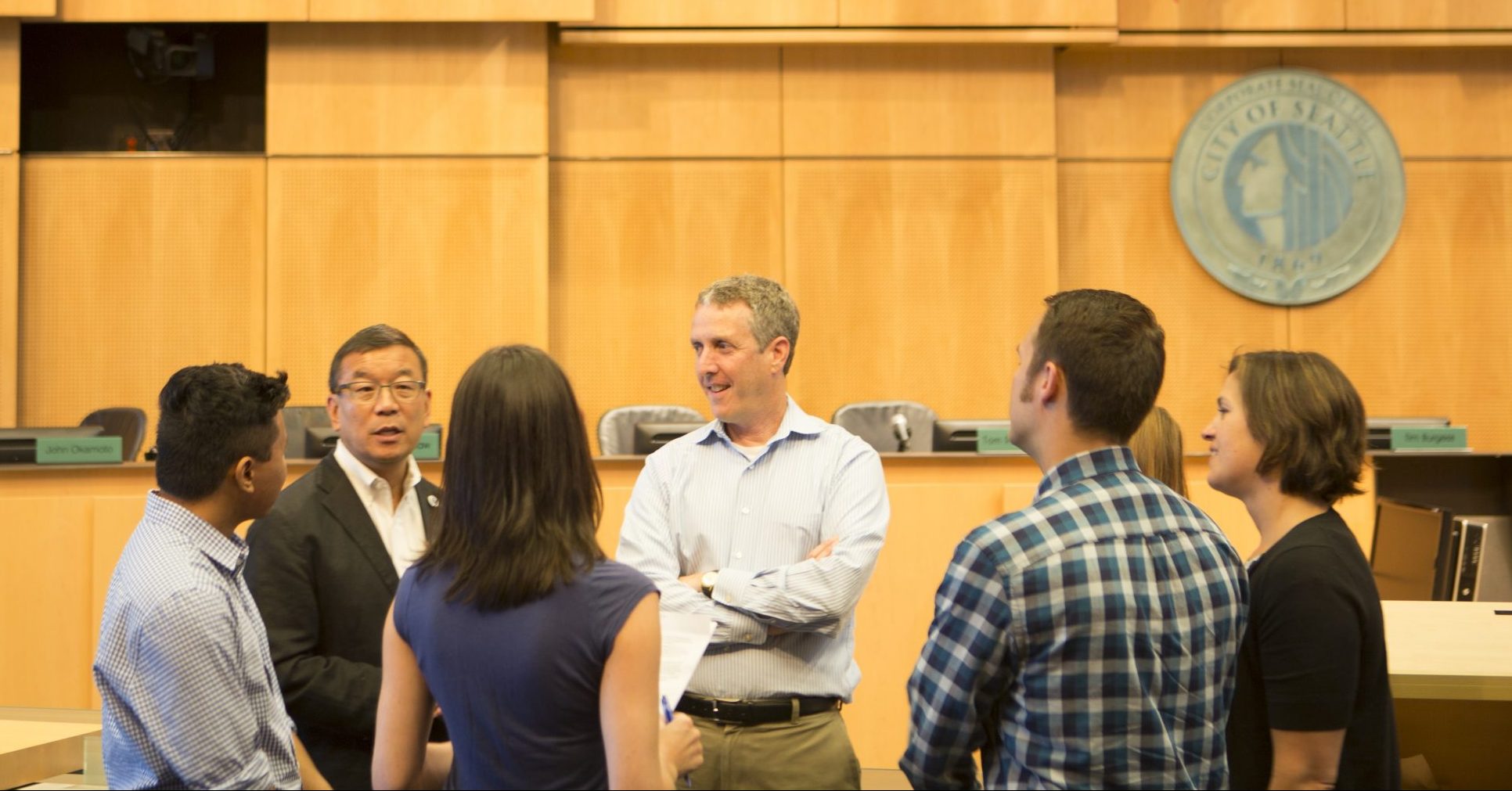 Hire Evans School Students
Take advantage of talented Evans School students' analytical thinking, creative problem-solving, and fresh insight. Hire a student consultant through the Student Consulting Lab, bring on an intern, or post a job to EvansJobs.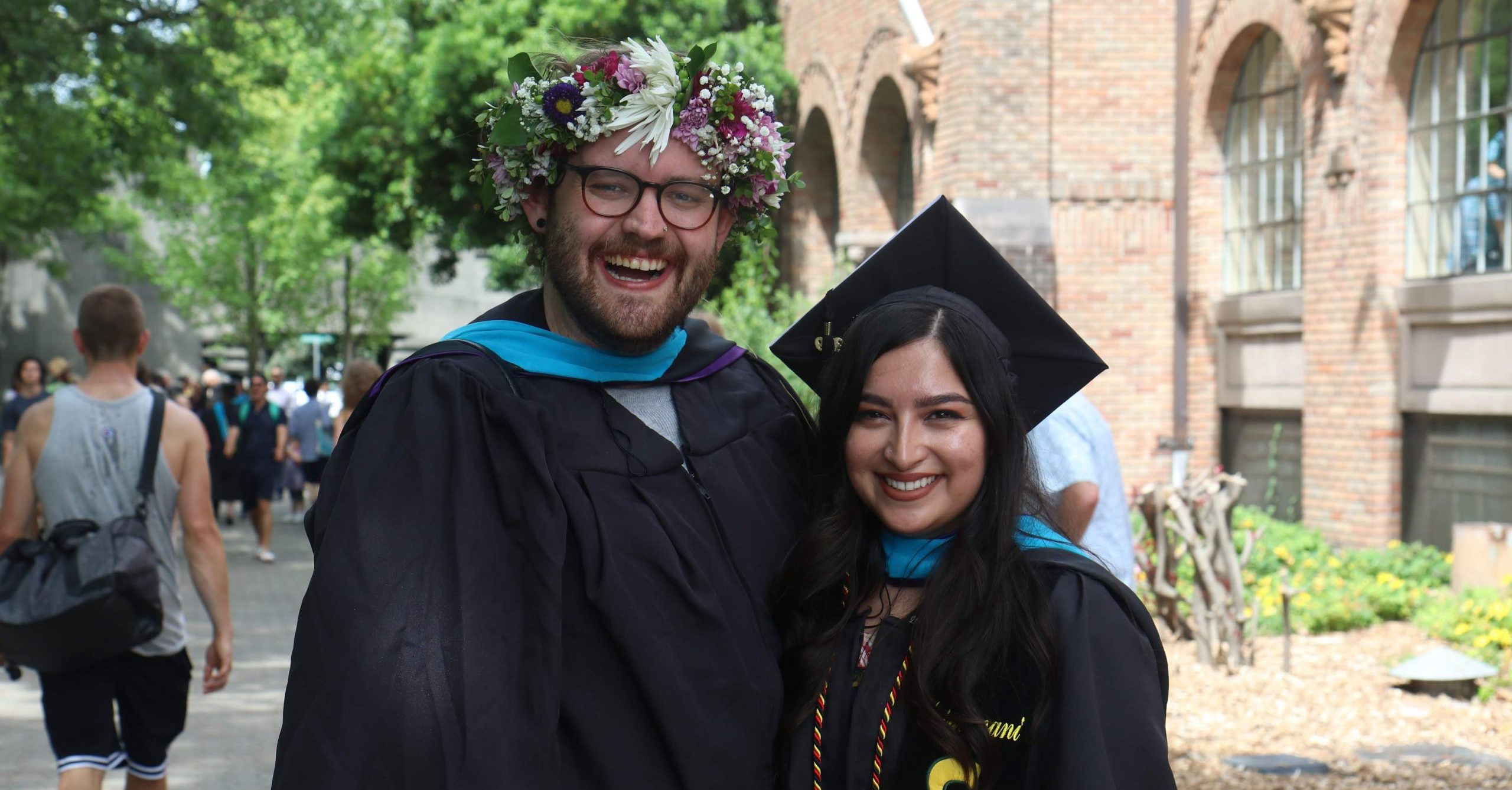 Give
We are committed to ensuring that all students – regardless of economic circumstances – can pursue their dream careers in public service. And, we couldn't continue attracting the brightest, most diverse future leaders and supporting them throughout their education without your help. Make a gift here.
Help Us Stay Connected
Help the Evans School stay connected with you by updating your contact information: