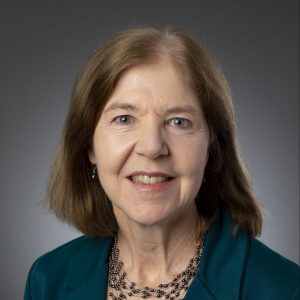 U.S. Environmental Protection Agency (EPA) Administrator Michael S. Regan has announced his selections for membership of the Science Advisory Board (SAB), including Alison Cullen, Daniel J. Evans Endowed Professor of Environmental Policy, as its chair.
The Science Advisory Board provides scientific advice to the EPA Administrator, including reviewing the quality and relevance of the information being used to propose regulations and reviewing agency programs. The committee will be comprised of 22 women and 25 men, including 16 people of color, making it the most diverse SAB since the committee was established. The EPA Administrator's selections represent a cross-section of scientific disciplines and experience needed to provide advice to EPA leadership to help advance the agency's mission.
"This highly qualified, diverse group of experts will ensure that EPA is receiving sound science-based advice to inform our work to protect people and the environment from pollution," said EPA Administrator Michael S. Regan. "We worked expeditiously and deliberately to finalize the new Science Advisory Board, and now we can move forward knowing EPA's work is guided by the most credible, independent expertise."
For more information, and to see the full list of appointees, view the full press release from the EPA.