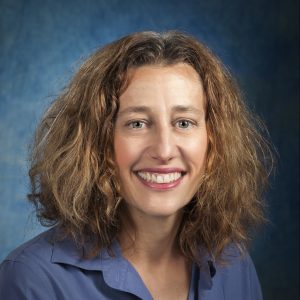 Elizabeth Richardson Vigdor
Associate Teaching Professor
Elizabeth Richardson Vigdor joined the Evans School faculty as a senior lecturer in 2014. Prior to that she was on the faculty of the Sanford School of Public Policy at Duke University. At Duke, Vigdor was affiliated with the Center for Health Policy, Law Management and the Center for Child and Family Policy. In 2011 she received the Sanford School's Susan Tifft Undergraduate Teaching and Mentoring Award.
Vigdor's research has focused on the economics of health policy, specifically the individual and social consequences of being uninsured, the measurement and valuation of health, and the impact of firearm policy.
Vigdor earned her Ph.D. in Health Policy from Harvard University in 1999. She also earned an SM in Health Policy and Management from Harvard University in 1995, and an AM in East Asian Studies from Princeton University in 1989.