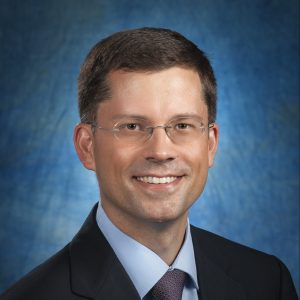 Jacob L. Vigdor
Professor of Public Policy & Governance
Jacob L. Vigdor joined the Evans School as Daniel J. Evans Professor of public policy and governance in 2014. In 2020 he was elected Faculty Legislative Representative, representing the interests of over 4,500 faculty members across the University of Washington's three campuses before the Washington State Legislature in Olympia. Re-elected in 2021 and 2022, he now serves as co-chair of the statewide Council of Faculty (with Sam Ligon of Eastern Washington University) and member of UW's Senate Committee on Planning and Budget. He holds ex officio appointments on several additional faculty governance committees or councils.
Professor Vigdor holds affiliations as a research associate at the National Bureau of Economic Research, an adjunct fellow at the Manhattan Institute for Policy Research, and an external fellow at the Centre for Research and Analysis of Migration at University College London.  At the Evans School, he specializes in teaching quantitative methods, with an emphasis on techniques for inferring the causal impact of policy interventions.
Professor Vigdor has published more than 60 scholarly articles and reviews on a range of topics in social policy, including education policy, immigration policy, housing policy, and racial and economic inequality. With co-authors, he has twice been awarded the Raymond Vernon Memorial Prize for best article published in the Journal of Policy Analysis and Management. His 2009 book, From Immigrants to Americans: The Rise and Fall of Fitting In, received the IPUMS Research Award for Best Use of Historical Census Data. His work has also appeared in the Journal of Political Economy, American Economic Journal: Economic Policy, the Review of Economics and Statistics, Child Development, the Journal of Public Economics, the Journal of Human Resources, and a range of other outlets spanning multiple disciplines. He is currently at work on a project evaluating the impact of the civil rights movement on racial inequality along multiple dimensions, correcting for economic dislocations brought about by the unrelated forces of trade and technological change over the past half-century.
His research has been supported by the National Science Foundation, the Institute for Education Sciences, the National Institute on Drug Abuse, the Russell Sage Foundation, the Smith Richardson Foundation, the Spencer Foundation, the Laura and John Arnold Foundation, and the Bill and Melinda Gates Foundation. Professor Vigdor was a William T. Grant Foundation Scholar from 2004 through 2009.
Professor Vigdor's commitment to conveying the insights of research to the policy community and the general public is evidenced by his publication of op-ed articles in outlets including The Wall Street Journal, the Los Angeles Times, the Atlanta Journal-Constitution, and the Boston Globe. He has testified before the U.S. Commission on Civil Rights and the U.S. Senate Budget Committee. He has assisted the U.S. Department of Justice in cases of alleged housing discrimination and the U.S. Equal Employment Opportunity Commission in a case of alleged employment discrimination. Vigdor testified in a Texas school finance lawsuit in 2012, and in a legal proceeding regarding teacher credentialing in Ontario, Canada in 2021. He has addressed school boards and education officials in numerous states and nations, and advised the North Carolina Governor's Office on matters of educator compensation. He has also served on numerous advisory, governing, or editorial boards.
Prior to his arrival at the University of Washington, Professor Vigdor served on the faculty of the Sanford School of Public Policy at Duke University for 15 years. At Duke, Professor Vigdor served a four-year term as director of the Ph.D. program in public policy and chaired the university-wide Provost's Advisory Committee on Appointments, Promotion, and Tenure. He taught a range of courses on microeconomics and research methods, served on two dozen doctoral dissertation committees, and advised 32 masters or undergraduate theses. He also served alternately as bassist, guitarist, or drummer for the Sanford School's informal in-house band.
Professor Vigdor received a Ph.D. in Economics from Harvard University in 1999 and a BS in Policy Analysis from Cornell University in 1994.
Research & News Highlights