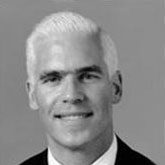 Jim Reid
Distinguished Practitioner
Jim Reid is the founder and principal of The Falconer Group, which he established in 1995.  His expertise is in organizational and leadership development, strategic planning, and conflict resolution.  He has devoted his career to resolving disputes, creating visionary yet practical strategic plans, and strengthening leadership, communications, implementation, and partnerships.  He is certified in facilitating 360 Leadership Assessments to develop or strengthen the leadership skills of executives.
Jim teaches courses on conflict resolution and consensus building at the University of Washington's Daniel J. Evans Graduate School of Public Policy and Governance and for the School of Public Health's Northwest Center for Public Health Practice (NWCPHP).  For the Evans School he also teaches courses on facilitation, managing change, and building relationships.  And for the NWCPHP he teaches sessions on leadership and project management.
In the early 1990s Jim served as the director of King County's Planning and Community Development Division, where he focused on strengthening the agency's leadership and culture, improving customer service, and building intergovernmental and public-private partnerships to implement the State's Growth Management Act.
Jim earned his Masters of Public Administration (MPA) from the Evans School.  He was certified in 360 Leadership Assessments at the Center for Creative Leadership (CCL) in Colorado Springs, Colorado.  He is a Phi Beta Kappa graduate of the University of Minnesota, Minneapolis.
Areas of Specialization:
Negotiation, Conflict Resolution, Mediation, Consensus Building