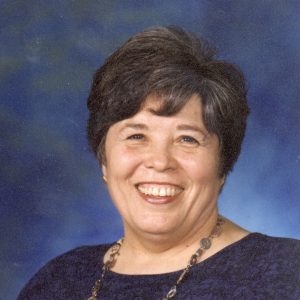 Margaret Gordon
Evans School Dean 1988-1989
Evans School Faculty 1989-2004
Margaret Gordon (Margo), 81, passed away on April 1, 2021 in Seattle, WA. She joined the Evans School as a professor and dean in 1988.
Margo was born in Dixon, Illinois.  After graduation from Aurora High School and a summer high school program (the "Cherub" program) at Northwestern University, she was awarded a scholarship to attend Northwestern and would go on to have a life-long affiliation with the university.  She earned undergraduate and masters degrees from Northwestern's Medill School of Journalism, then a PhD in sociology, later serving as professor at Medill and, from 1980 to 1988, as Director of the Center for Urban Affairs.
Between her various degrees, she spent three years in Nsukka, Nigeria with her first husband, Halfdan Johnson.  While there, Margo helped students at the University of Nigeria start a student-run newspaper, the "Nsukka Record," the first of its kind. which is still published today as "The Record," a major national Nigerian newspaper.  She also lived for a year in Aarhus, Denmark and worked as a reporter and editor for the Chattanooga Times and the St. Petersburg Times before returning to Evanston to complete her PhD.
In one of her classes, she met Andy Gordon.  They married soon after and both went on to spend nearly 20 years as professors and, in Margo's case, as a university administrator, at Northwestern.  During that time, Margo authored or co-authored several books, including the widely acclaimed "The Female Fear."
In 1988, Margo and Andy were recruited to the University of Washington, where she became Dean of the Graduate School of Public Affairs (now known as the Evans School). At the Evans School, she taught news media and public policy, as well as race, ethnicity, and public policy. Gordon's research focused on the public's declining trust in government, the news media and public policy, and women's fear and self-protective behaviors. She stepped down as dean in 1998 to continue her research and teaching.
Margo will be remembered for bringing out the best in people and figuring out how to support them as a friend, professor, university administrator, Dean or family member.  Margo really did have a twinkle in her eye and an enthusiasm that was infectious, especially in response to others' joys and successes.  She left no doubt with her friends and family how much she cared about them and was always her authentic caring self.  She also made delicious banana bread that she and Andy would give to friends at the holidays.
Margo is survived by her husband Andy, children Sarah (Scott) and Seth (Bootsy), brother Joe (Barbara), grandchildren Carenna and Drake, and many wonderful friends and family members.