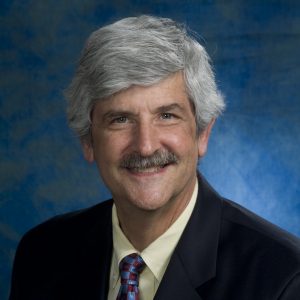 Robert D. Plotnick
Daniel J. Evans Professor Emeritus of Public Policy & Governance
Robert D. Plotnick is the Daniel J. Evans Professor Emeritus of Public Policy and Governance . He joined the School in 1984, after previously serving on the faculties of Bates College (1975-77) and Dartmouth College (1977-84). Plotnick also holds appointments as a Research Affiliate with UW's Center for Studies in Demography and Ecology and West Coast Poverty Center, and with the Institute for Research on Poverty at the University of Wisconsin. He directed the Center for Studies in Demography and Ecology from 1997 to 2002 and was Associate Dean of the School from 1990 to1995 and 2011 to 2016.
Plotnick's research addresses American poverty, income inequality, income support policy, and related social policy issues.   He is currently working with a team of colleagues on an evaluation of Seattle's minimum wage ordinance and recently completed an analysis of this policy affected compliance with child support orders.
Plotnick has authored numerous publications, including Old Assumptions, New Realities: Ensuring Economic Security for Working Families in the 21st Century (Russell Sage Foundation, 2011), numerous peer review journal articles in the fields of demography, economics, gerontology, political science, psychology, public policy, social work, and sociology, and two National Research Council reports. His research has received support from the National Institutes of Health, the U.S. Department of Health and Human Services, the Russell Sage Foundation, the Laura and John Arnold Foundation, the Washington State Division of Child Support and other sources.
Plotnick has been a reviewer for many academic journals as well as academic presses and grant-making organizations. He is a member of the Washington State Academy of Sciences and a former vice-president of the Association for Public Policy Analysis and Management. Plotnick has been a visiting scholar at the Russell Sage Foundation, Cornell University, the University of New South Wales and the London School of Economics.
Professor Emeritus Plotnick holds a Ph.D. and MA in Economics from University of California, Berkeley, and BA in Mathematics from Princeton University.
How accurate are imputed child support orders? (with Alec Kennedy), Children and Youth Services Review, 88 (2018), 490-496,
Standards of evidence for conducting and reporting economic evaluations in prevention science (with D. Max Crowley, Kenneth A. Dodge, W. Steven Barnett, Phaedra Corso, Sarah Duffy, Philip Graham, Mark Greenberg, Laura Hill, Ron Haskins, Damon E. Jones, Lynn Karoly, and Margaret R. Kuklinski), Prevention Science, 19(3), April 2018, 366-390.
Social welfare.  Pp. 783-787 in The SAGE Encyclopedia of Political Behavior, Fathali Moghaddam (Ed.), Thousand Oaks, CA: SAGE Publications, Inc., 2017.
The benefits of declining teenage childbearing. Pp. 136-144 in The Good Crisis: How Population Stabilization Can Lead to a Healthy U.S. Economy, John Seager and Lee Polansky (eds.) Washington DC: Population Connection, 2016.
Increasing child support collections from the hard to collect: Experimental evidence from Washington State, (with Asaph Glosser, M. Kathleen Moore and Emmi Obara) Social Service Review, 89(3), September 2015, 427-454.
Preventing reoffending, and Appendix A: Costs and benefits of juvenile justice interventions (contributing author) in  Juvenile Justice Reform: A Developmental Approach, Richard Bonnie, Betty Chemers and Julie Schuck (Eds.), Washington DC: National Academy Press, 2013
How has the economic downturn affected communities in the randomized trial of Communities That Care? (with Margaret R. Kuklinski, J. David Hawkins, Robert D. Abbott, and Carolina K. Reid) American Journal of Community Psychology, 51(3), June 2013, 370-384
The alleviation of poverty: How far have we come? Pp. 15-48 in the Oxford Handbook of the Economics of Poverty Philip N. Jefferson (ed.) New York: Oxford University Press, 2012.
Task Force on Economic Analyses of Prevention, Society for Prevention Research
Washington State Child Support Schedule Workgroup, Member
Washington State Academy of Sciences, Member
Research & News Highlights