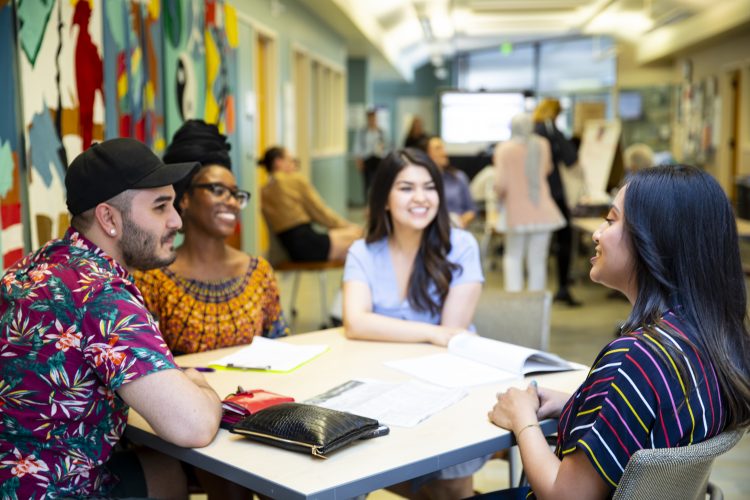 For the first time in decades, the UW Evans School of Public Policy & Governance will host a summer fellowship program designed to transform how students engage in the field of public policy and public administration and to build new pathways to public service for all who are called to serve.
Part of the Public Policy and International Affairs (PPIA) Fellowship Program, the UW Evans School's Junior Summer Institute (JSI) will provide undergraduate students with a deeper appreciation of current issues and trends in public and international affairs, a greater understanding of career opportunities in public service fields, and enhanced knowledge and skills to support their future pursuit of careers in public policy.
"This program is critical to delivering on our purpose to inspire public service and democratize the work of public policy," Evans School Dean Jodi Sandfort described. "We have an imperative to build a more robust career pathway for historically underrepresented students into rewarding jobs in the public policy and international relations arenas. It is central to our ability to strengthen the public sector for years to come."
The UW Evans School's JSI program is a rigorous seven-week summer program with a curriculum that includes economics, policy analysis and implementation, quantitative methods, and community engagement – all designed to sharpen students' quantitative, analytic, and leadership skills.
Evans School JSI participants will also gain exposure to the breadth and richness of public service in the Pacific Northwest through experiential learning opportunities, including mentorship, shadowing public service professionals, and engagement with community-based practitioners, regional leaders, and elected officials.
"The world is filled with incredibly complex problems that demand sustained public attention and innovative policy solutions. JSI provides an opportunity for students to learn about the public policy approaches necessary to address such problems," highlighted Assistant Professor Karin Martin. "Highly motivated students who are eager to have a positive impact on the world will appreciate the excellent teaching, practical skills, and career development that happens at JSI."
More information about the program, including instructions on how to apply, are available here.