May 20, 2021
Event Recap | Public Matters 2021

On May 13th, the Evans School community convened for Public Matters 2021. We heard from six amazing and dynamic storytellers as they shared their own reflections on this year's theme, "Transforming Public Service." Attendees were invited to listen and learn, and called upon to engage and commit to a new vision for anti-racist public service by sharing their gifts with the Evans School – whether they be time, experience, or financial gifts – as we build a community of reciprocity.
The inaugural Public Matters was a true celebration of the knowledge of our wider community. Watch the recording, learn more about our storytellers and their work, explore the takeaways, and join us as together we envision inclusively built societies powered by brave leadership, rigorous action, and collective wisdom.
Watch the Full Recording:
Explore the Takeaways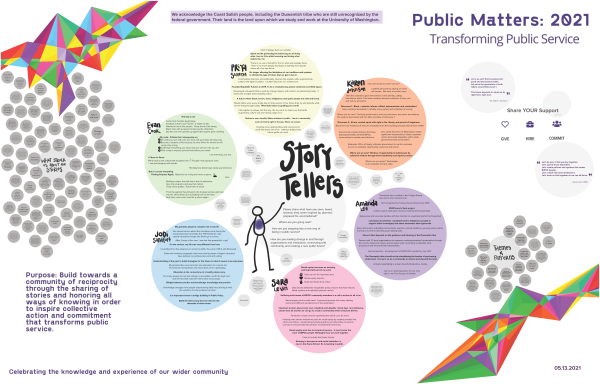 During the event, Evans School staff distilled the themes, patterns, and chat comments that emerged into a resource document for you to review and reflect upon.
Our Collective Commitment
We asked those in attendance to share, "What is a takeaway, action step, or commitment you are leaving this event with today?"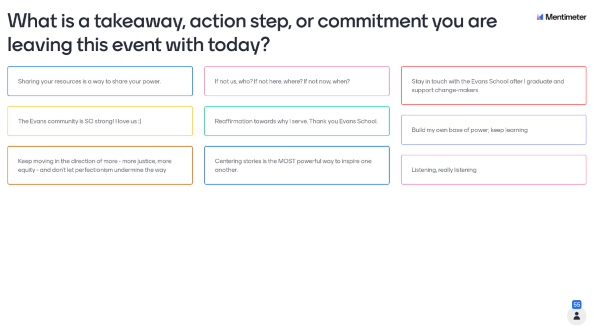 Our Public Matters Storytellers: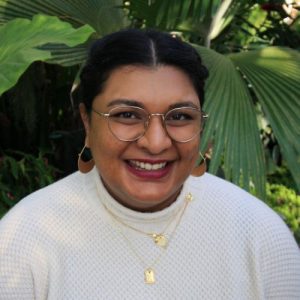 Priya D. Saxena, MPA (They/Them)
Founder + President of Equitable Future

Read More
Equitable Future is a strategic anti-racism and justice consulting firm that works with change makers across the Puget Sound region to reimagine and transform our communities. They do this by envisioning an unapologetically equitable future, unpacking white supremacy culture from our values, relationships, and institutions, telling bold truths to make strategic, fact-based decisions, and redistributing power to generate enduring, positive change. Priya is queer and nonbinary; they live in Tacoma with their partner, two cats, and growing houseplant collection.
Collapse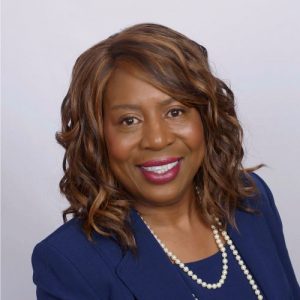 Karen A. Johnson, PhD (She/Her)
Director of the Washington State Office of Equity
Read More
Appointed by Gov. Jay Inslee to this post in February, 2021, Johnson's office will work with WA agencies to increase access to equitable opportunities in order to bridge opportunity gaps and reduce disparities. Dr. Johnson has worked for the US Department of Veterans Affairs, and serves as adjunct faculty at The Evergreen State College, teaching courses in dismantling racism and identifying bias in public service settings for the master of public administration program. She holds both a PhD and Master of Public Administration.
Collapse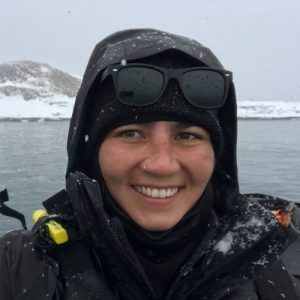 Amanda Lee

(They/Them)
Volunteer Field Director at The Heron's Nest Outdoor
Read More
They are based out of Seattle, WA, on unceded Duwamish Territory. Both initiatives are focused on restorative justice through land restoration and sustainable education. Amanda is working collectively with The Duwamish Tribe and local community organizations to reimagine an equitable community powered future.
Support their work and follow them on social media:
@sharedspacesfoundation 
@heronsnestoutdoor 
Collapse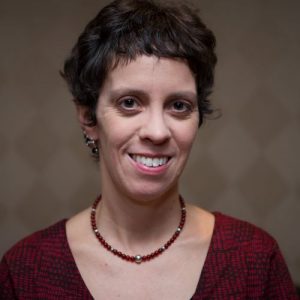 Vice President of Community Services at United Way of King County

Read More
Sara thrives working across sectors, connecting communities and people to resources, and keeping racial equity central to her work. Her 30-year career in Seattle has offered exciting and varied experiences from direct service with Russian-speaking refugees, to a stop at the Evans School, then leadership roles in government and philanthropy, including an unforgettable opportunity in 2018 helping members of Pearl Jam amplify the issue of homelessness in King County.
Collapse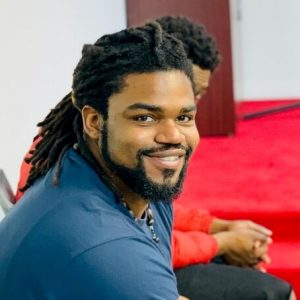 Community advocate and leader in the City of Federal Way and surrounding areas.
Read More
As a philanthropist on a mission to heal the community, he founded Restoring Mindz LLC, a public speaking and clothing company. His mission is to rebuild this world through service and inspiration helping at risk youth find their purpose.
Support his work, and follow him on social media:
Instagram: @Iam_evancook 
Twitter: @EvanC56 
Collapse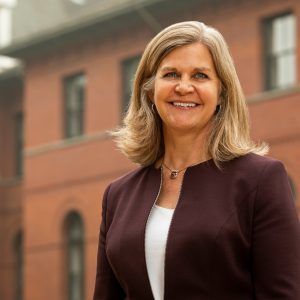 Dean and Professor at the Evans School of Public Policy & Governance

Read More
Jodi Sandfort, PhD joined the Evans School as dean in January 2021. Her work focuses on improving the implementation of social policy, particularly those policies designed to support low-income children and their families. She is an elected member of the National Academy of Public Administration, a distinguished honor recognizing her innovative leadership in the field. Dr. Sandfort has worked as a consultant with national and statewide foundations, think tanks, and other nonprofit human service organizations.
Collapse
Thank you to our sponsors:
The Hon. Bobbe & Mr. Jonathan Bridge
Nancy & Ben Remak
Amazon
The Association of Washington Cities
Cascadia Consulting Group
Civic Ventures
Costco Wholesale
University of Washington Alumni Association
University of Washington Office of External Affairs
The William D. Ruckelshaus Center